How To Pack For A Beach Vacation: The Ultimate Guide
21 April 2023
There are few destinations quite like the allure of a tropical beach vacation. Feel the sand between your toes, bask in the warm sunlight, and watch the gorgeous hues of the ocean. What could be better?
Before you get out your bags and start figuring out how to pack for a beach vacation, you must ensure you're doing it right. After all, you want to be as stress-free as possible when relaxing on the beach and enjoying your tropical surroundings.
So how do you pack for a beach vacation? Please keep reading for our guide on what you need to pack.
Gather the Essential Beach Vacation Items
These include a beach umbrella and mat to keep you cool and comfortable, towels for swimming and sunbathing, sunscreen for protection from the sun, a beach bag for storage and convenience, waterproof sunscreen to keep your items safe, and a swimsuit, shorts, and tops. If you are seeking a fashionable sun protection option, consider purchasing a stylish poncho from online stores like all-in-company.us as this versatile garment can be used for multiple occasions and makes a perfect addition to your beach bag.
Finally, bring enough snacks and beverages to keep you hydrated and energized throughout the day. With these essentials in tow, you'll be ready to make the most of your beach vacation.
Pack Minimally and Strategically
Packing minimally and strategically is the ultimate goal for a beach vacation. When packing, it's important to think through your daily activities and pack items you will use. Don't forget to plan what you'll wear each day, anticipate unpredictable weather, and pack the essentials.
Consider sticking with items that can quickly go from day to night or be layered depending on the temperature. Also, packing lightweight multi-functional clothing, like a sarong, that can be used as a cover-up, a dress, or even a picnic blanket, is a great idea.
Utilize Beach-Ready Containers
Consider utilizing beach-ready containers to follow the ultimate guide to packing for a beach vacation. These come in different shapes and sizes and are designed to help you organize and easily carry the items you'll need for your beach trip.
Think of sunscreen, toiletries, snacks, waterproof electronics, and your swimsuit. Instead of throwing everything in one big bag, you can use these containers to separate items. They're also reusable, so you can use them for subsequent trips!
Make sure to buy a cooler to store your food and add beach towels and chairs for everyone in your crew. This way, you'll be able to quickly and easily find what you need without having to search through your bag every time.
Consider Logistical Considerations
It is crucial to consider logistical considerations such as where to stay, what supplies to take, and how to get there. In essence, it's all about creating the best beach experience!
Packing for a beach vacation should start with researching the area and climate. Researching the terrain, weather conditions, and any potential hazards are important to plan for the items you will need.
Clothing and footwear should be appropriate for the environment and activities you plan to engage in. You should include high UV sun protective clothing and hats for spending extended time in the sun. Include beach towels, books, sunscreen, bug spray, and plenty of water.
Leave Room for Souvenirs and Shopping Finds
When packing for a beach vacation, you must save some room in your suitcase to bring back souvenirs or any shopping finds. You'll remember that the souvenirs may take up a bit of space, so it's best to plan accordingly. Find a good balance, so you can enjoy packing light and leaving room for souvenirs.
Try traveling with a suitcase or bag that can be re-purposed for a shopping tote if needed. Some other packing hints would be to avoid packing too much clothing you'll never wear, choose versatile items, roll your clothes rather than folding them, and use a packing cube to maximize the space available in your bag.
Be sure to weigh your bag before traveling, as some airlines have weight limits on checked luggage, and you'll want to ensure all your souvenirs are included.
Plan Your Beach Vacation Today
Planning for a beach vacation can seem like an overwhelming task. Just remember to think about the fun you'll have and plan out each aspect of your trip-Pack comfortable clothes, shoes, and accessories that you can mix and match. You'll be ready to have a great time on your beach getaway with the right supplies. Try these tips out today for the ultimate beach vacation.
If this guide helped you find some useful packing tips, check out some more of our articles. You'll find travel tips, restaurant recommendations, and more.
You May Also Like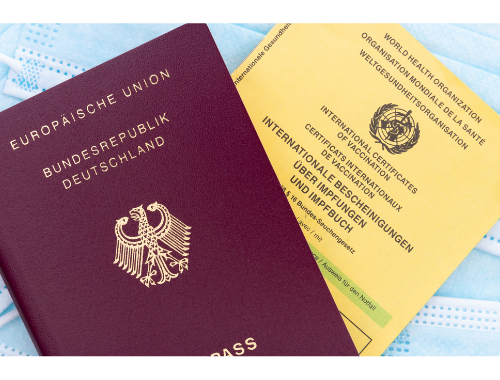 23 November 2021