Top 10 Countries To Visit On A Solo Trip
23 January 2023
Can you imagine yourself in a place that speaks an entirely new language?
Where no one knows you, nobody understands you, and they force you to communicate with people in a new way? Take that one step further and imagine yourself as the only person in your group of people in this country.
Going to a new country alone is a challenging but incredible experience. There are many emotions that you will feel while on your trip, but you can expect to feel free in a whole new way.
Read about the 10 best countries to visit while you are on a solo trip.
1. Italy
Italy is one of the best places to visit, with its rich culture, delicious food, and beautiful scenery. It is also a top choice for solo travellers. From the city sights of Rome and Florence to the dazzling Amalfi Coast, there is something for everyone in this beautiful country.
There's something special about Italy that keeps people coming back-whether it's the beautifully crafted pasta, the expertly made coffee, or the wonderful scenery.
2. Spain
Spain is a renowned tourist destination. It's admirably well-preserved architecture and historical landmarks, a Mediterranean atmosphere, verdant countryside, and, of course, tasty food and wine.
All of these factors make it an ideal destination for a solo trip.
3. Portugal
There are a lot of reasons why Portugal should be high on your list of countries to visit on a solo trip. The food is incredible; the wine is some of the finest in the world, and the locals are incredibly friendly and welcoming. This country is also renowned for its water sports – from surfing and Kitesurfing to sailing and kayaking – so if you're looking to get your adrenaline pumping, Portugal is the place to do it.
4. Greece
Greece is a top destination. The country has a rich history and culture, beautiful scenery, and friendly locals who are always willing to help. Greece is also a great place to relax and unwind, with plenty of sun and sea to enjoy.
Whether you want to explore ancient ruins, enjoy the nightlife, or simply relax on a beach, Greece has something for everyone.
5. France
France is one of the top countries to visit on a solo trip! It's a beautiful country with so much to see and do. From the Eiffel Tower, and the Louvre to the charming villages and the gorgeous countryside, there's something for everyone in France. Solo travellers can explore at their own pace and soak up the culture and atmosphere of the country.
France has something to offer everyone. There are also plenty of opportunities to meet other travellers and make new friends.
6. Iceland
There are many reasons to visit Iceland on a solo trip. This beautiful country is home to some of the world's most impressive scenery, including glaciers, waterfalls, hot springs, and geysers. It is also a great place to experience the Northern Lights. In terms of culture, Iceland has a unique heritage and a rich history.
Icelandic food is also worth trying, and they knew the locals for their hospitality. Overall, Iceland is an ideal destination for those who want to explore nature and culture in a safe and welcoming environment.
7. Norway
Norway is a top destination for solo travellers. With its spectacular natural scenery, friendly locals, and abundance of activities, Norway is the perfect place to explore on your own. From hiking and biking in the summer to snowboarding in the winter, there is something for everyone in Norway.
Visitors can also enjoy its museums and lively nightlife scene. With so much to see and do, Norway is a great choice for a solo trip.
8. Switzerland
Switzerland is one of the safest countries in the world to travel to, which makes it a brilliant choice for a solo trip. The public transportation system is reliable and easy to use. People are known for being helpful.
In Switzerland, you can find the remarkable Alps, and there are plenty of charming small towns that you can visit. Whether you're looking for an adventure or a relaxing vacation, Switzerland is a great choice.
9. New Zealand
New Zealand is one of the most beautiful countries in the world, and it is perfect for a solo trip. The scenery is lovely, and it's an amazing country to explore on your own. There is so much to see and do, and the people are so friendly and welcoming.
This country offers a wealth of opportunities for solo travellers. From the bustling city of Auckland to the pristine beaches of the Bay of Islands, there is something for everyone in New Zealand.
10. Japan
There are many reasons why Japan is a great country to visit on a solo trip. It is a safe and welcoming country for travellers. The people are friendly and helpful, and the public transportation is easy to use.
Additionally, Japan is a fascinating country with a rich culture and history. From the bustle of Tokyo to the tranquillity of the countryside, there is something for everyone to enjoy. And finally, Japan is an affordable country to visit and a perfect destination for a solo trip.
Visit These Top Countries On A Solo Trip
If you're looking for an adventure and want to explore new cultures, then solo travel is for you! These are the top 10 countries to visit on a solo trip: Italy, Spain, Portugal, Greece, Greece, France, Iceland, Norway, Switzerland, New Zealand, and Japan.
What are you waiting for? Go out there and start visiting those countries today!
Looking for more countries to visit on your solo trip? Check out our blog posts for more.
You May Also Like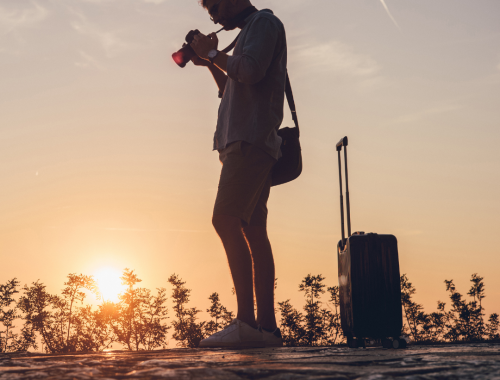 18 November 2022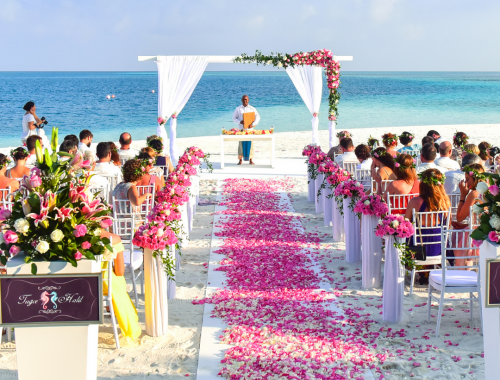 20 May 2022