Travel Advice: 7 Things to Consider When Camping Outdoors
20 December 2022
Camping is a popular outdoor activity that people enjoy for its simplicity. It is an inexpensive way to enjoy nature and bond with friends and family. Camping also offers an opportunity to get away from the hustle and bustle of everyday life and appreciate the beauty of the outdoors.
One of the most popular forms of camping happens to be RV camping. This type of camping is perfect for those who want to enjoy the outdoors without sacrificing the comforts of home. With RV camping, you can bring all the luxuries of home such as beds, kitchens, bathrooms, and even air conditioning. Many RV campers even come equipped with high-speed RV internet. This is so that people can stay connected to family and friends, stream movies, and access maps and directions while on the road.
Regardless of whether you are planning to camp out in an RV or in your family car, this article covering everything from what to wear and what to pack will come handy.
What to Pack in Your Vehicle
Whether you're setting out on a long road trip or a short camping excursion, it's important to be prepared for the travel. Here are a few items that you should always have in your car when you're venturing into the great outdoors:
Map of the area – This is essential for planning your route and making sure you don't get lost.
First-aid kit – You never know when you might need it, so it's always better to be safe than sorry.
Flashlight – This can come in handy if you have car trouble at night or need to signal for help.
Spare tire – You never know when you might get a flat, so it's always good to have a spare on hand.
Bag of snacks and drinks – This will help keep your energy up while you're on the go.
Cooler – This is perfect for storing food and keeping beverages cold while you're camping.
Clothes and shoes – These must be appropriate for the weather conditions. Make sure you pack extra clothes in case of emergencies.
Sunscreen and insect repellent – These will help keep you protected from the sun and bugs
What to Wear
When you're camping outdoors, you'll want to make sure you're prepared for all weather conditions. That means packing a variety of clothing items that can be layered to keep you warm in cooler temperatures and comfortable in warmer weather.
A few essential items to pack include:
A raincoat or jacket

A sweater or fleece

Long pants

T-shirts

A hat

Sunglasses

Hiking boots or comfortable shoes
Weather Considerations
When you are packing for camping travel, you will want to take the weather into consideration. If you are camping in an area that is prone to storms, you will want to pack accordingly.
Make sure you have a tent that can withstand high winds, and that you have plenty of rain gear. You will also want to pack warm clothing for cold nights.
If you are camping in an area that is known for its heat, you will want to pack light, loose clothing and plenty of sunscreens. You will also want to make sure you have enough water with you to stay hydrated.
Sleeping Gear
One of the most important things to bring on your travel and when camping outdoors is a good sleeping bag. Sleeping bags come in a variety of shapes, sizes, and temperature ratings, so it's important to choose one that will be comfortable for you in the conditions you'll be camping in.
A warm, insulated sleeping bag is essential for cold-weather camping, while a lightweight bag may be more comfortable in warmer weather.
In addition to a sleeping bag, you'll also need a sleeping pad or cot to sleep on. Sleeping pads provide insulation from the ground and can make a big difference in how comfortable you are during your camping trip.
If you plan on doing any backpacking, be sure to choose a lightweight sleeping pad that can be easily carried.
Food and Water
One of the most important things to pack on your travel camping is enough food and snacks to last you throughout your trip.
If you're planning on doing some hiking or other activities that will require a lot of energy, be sure to pack plenty of high-energy foods like nuts or granola bars. And don't forget the basics like bread, peanut butter, and trail mix.
It's also important to pack enough water. Depending on the length of your trip and the temperature, you may need more or less water than usual. Be sure to pack at least two quarts per person per day, and more if you'll be doing any strenuous activity or it's particularly hot outside.
Bringing Pets Along Your Travel
When bringing a pet along on your camping travel, there are a few things to keep in mind. First, make sure that your pet is up to date on all vaccinations. You'll also want to bring along a pet first-aid kit, which should include essential items like bandages, antiseptic wipes, tweezers, scissors, and any necessary medications or treatments specific to your pet's health needs. Before you embark on your trip, you should consult with your veterinarian and the vet will let you know whether or not you should consider supplements for your dog. If required, he would also make suggestions for the brand names.
When it comes to packing for your pet, you'll need to bring along food and water bowls, as well as enough food and water for the duration of your trip. You should also pack a leash and collar, as well as any toys or bedding your pet may need. And finally, don't forget to pack some waste bags to clean up after your pet.
Tools And Repair Items
When heading out on camping travel, it's important to make sure you have all the necessary tools and repair items with you. This way, if something breaks or needs fixing, you'll be prepared. Here are some essential tools and repair items to pack for your next camping trip:
Multi-tool – This is a handy tool to have when camping. It can be used for a variety of tasks, such as tightening screws, cutting rope, and opening cans.
Duct tape – This is another must-have when camping. It can be used to repair tents, sleeping bags, and other gear.
Sewing kit – This kit can be used to mend ripped clothing or repair gear.
First aid kit – This is essential for any camping trip. Include items such as bandages, antiseptic cream, pain relievers, and more.
Firestarter – This is a crucial item for camping. Pack a lighter or matches so you can start a fire for cooking and warmth.
You May Also Like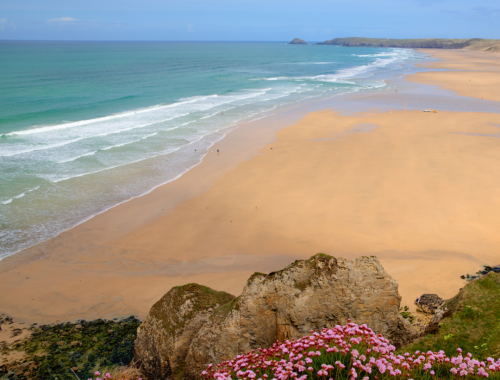 28 February 2022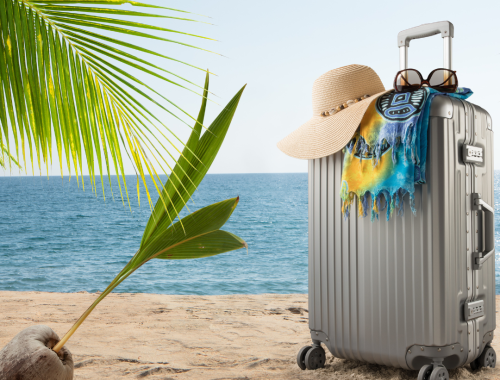 3 March 2023