Can I Buy Travel Insurance After Booking?
4 November 2022
Travel insurance is protection in foreign countries for anything that might go wrong while you are away from home. It protects you, your belongings, and your loved ones from unexpected events. It can offer peace of mind and is often the preferred means of financial protection for global travellers. Travel insurance is often purchased at the last minute when the trip is confirmed and you want to ensure nothing goes wrong while you are out enjoying the experience of the lifetime.
What is a Travel Insurance?
Travel insurance protects travellers from unexpected events like flight cancellations or illness. It's essential for those who frequently travel, like business travellers, to take insurance, but it can also be useful to travellers who occasionally travel. travellers need insurance for when they get sick or injured on a trip, so it's especially important to buy it when you're ready to book your trip.
Travel insurance (also known as trip insurance or trip cancellation insurance) is a policy that protects travellers from the financial consequences if their plans change. It covers trip cancellation or interruption, lost, stolen, delayed, or destroyed luggage, emergency medical expenses, and more.
The Essence of Travel Insurance
Travel insurance has become a quintessential component of any traveller's routine, whether you're heading off for a relaxing weekend at the beach or on a business trip to the other side of the world, for a good reason. It has proved its value over the years, as more and more travellers report that they were ill-prepared to weather an unplanned medical emergency, lost luggage, or a faulty rental car.
Travel insurance can protect you from unexpected expenses, illness, injury, or theft while travelling, but it doesn't provide coverage for everything. Different forms of insurance offer different coverages, so it's important to understand the nuances between different policies. For example, some policies cover only emergency evacuation and repatriation, while others also cover trip cancellation and medical expenses. Travel insurance should be viewed as another expense you budget for, like any other, and not as a way to pay for unexpected expenses.
Travel insurance is not insurance for your vacation—it's insurance for the unexpected. Unexpected travel delays, lost luggage, medical emergencies, and trip cancellations are some reasons you should consider purchasing travel insurance.
So, Can I Buy Travel Insurance After Booking?
Yes, you can buy travel insurance after booking. It's a very good idea. If your trip is cancelled or cut short due to the death or illness of a family member or a loved one, travel insurance can help lessen the financial burden that comes with a rushed return home or allow you to book another vacation sooner.
Just because you booked your flights weeks ago doesn't mean you can't buy travel insurance. Before you book, be sure to read the fine print on your airline's ticket contract. You'll usually see the cancellation penalties listed, including whether you're allowed to cancel your flight without penalty. Some airlines charge cancellation fees even if you cancel within 24 hours of departure.
Travel insurance can help protect you from travel mishaps, such as trip cancellation or evacuation. Yet, sometimes, you can't buy travel insurance after booking. For example, travel insurance isn't offered for adventure activities such as mountain climbing, zip-lining, or scuba diving. Or, the travel insurance policy you purchased may have expired.
The travel insurance you bought when you booked your trip is still valid on your return trip. Many travel insurance policies don't cover injuries after booking your trip. Instead, they only cover you for injuries that happen during your trip. So make sure you know any exclusions before booking your trip. The travel insurance policy will cover the non-refundable cost of your hotel stay if you cancel your flight for "covered reasons," or you can get a refund if you cancel for any reason. If you've already purchased travel insurance, you can find a provider who will still insure you. However, getting a refund will depend on your policy's terms. Check the terms of your insurance policy, and if you're unable to travel, you should contact your travel insurance company.
You May Also Like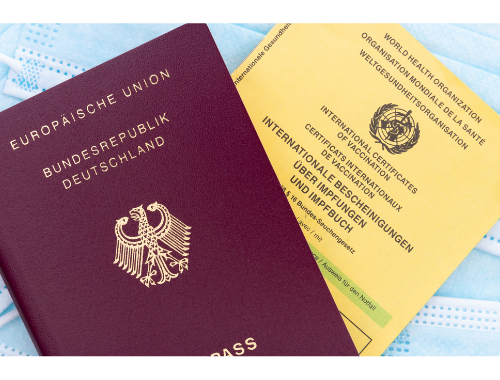 23 November 2021