Visit These 7 Countries Before They Become Overcrowded with Tourists
21 July 2023
Are you tired of fighting crowds at famous landmarks or struggling to navigate through throngs of tourists? It's time to discover new travel destinations before they become overrun with visitors.
In this article, we've compiled a list of the top seven countries you need to visit now before they become too popular. These hidden gems are waiting for you to explore. So pack your bags and get ready for an adventure off the beaten path!
1. India
India is a vast country with a rich and varied history. From the ancient ruins of the Indus Valley Civilization to the Taj Mahal, there is much to see and learn in India.
When planning your trip, be sure to allow plenty of time to explore all that India has to offer. From the bustling metropolis of Mumbai to the serene beauty of Kerala, there is something for everyone in India. And don't forget to try some of the delicious food! From spicy curries to sweet desserts, Indian cuisine is sure to please your taste buds.
With its burgeoning economy and growing middle class, India is poised to become a major tourist destination in the coming years. So if you're looking to experience India before it gets too crowded with tourists, now is the time to go!
2. Vietnam
Vietnam is a Southeast Asian country on the eastern coast of the Indochina peninsula, with China to its north, and Laos and Cambodia to its west. Despite being a relatively small country, Vietnam is home to a wide variety of landscapes, from lush tropical forests to towering mountains and rugged coastlines.
The country has seen a surge in tourism in recent years, but it still has a long way to go before it becomes overcrowded with tourists. For now, visitors can enjoy Vietnam's many natural and cultural attractions without having to contend with large crowds.
Some of the top things to see and do in Vietnam include exploring the ancient city of Hue, visiting the floating markets of Can Tho, taking a cruise down Halong Bay, and hiking through Sapa's rice terraces. With so much to offer, it's no wonder that Vietnam is becoming one of the most popular travel destinations in Asia.
3. Morocco
Morocco is renowned for its stunning architecture, vibrant culture, and delicious food. Situated on the coast of North Africa, Morocco has something to offer everyone. From the bustling city of Marrakech to the coastal town of Essaouira, there is something for everyone in this diverse country.
One of the best things about Morocco is that it is still relatively undiscovered by tourists. This means that you can enjoy all the country has to offer without having to fight your way through crowds of people. However, this is likely to change in the next few years as more and more people discover just how wonderful Morocco is.
4. Cuba
Cuba is an island country located in the Caribbean Sea. It is known for its beautiful beaches, stunning architecture, and tasty cigars. Cuba is a popular tourist destination for many reasons.
Cuba has a rich history and culture. The country was once ruled by the Spanish empire. This is evident in the architecture and food of Cuba.
Cuban food is a delicious blend of Spanish and African influences. The country also has a strong tradition of music and dance. Cuban music is lively and upbeat, perfect for dancing the night away.
The beaches in Cuba are some of the best in the world. The water is warm and clear, and the sand is white and soft. There are many activities to enjoy on the beach, such as swimming, snorkeling, and sunbathing.
Cigars are another big draw for tourists to Cuba. Cuban cigars are considered some of the best in the world. They are hand-rolled using tobacco that has been grown in Cuba for centuries. If you're looking to buy a souvenir cigar, be sure to buy it from a reputable source to ensure its authenticity.
5. Costa Rica
Costa Rica is a Central American country that has something for everyone. From its bustling capital city of San Jose to its stunning beaches and lush rainforests, Costa Rica is a must-visit destination.
With its convenient location, Costa Rica is easy to get to from North America and Europe. And with its relatively stable political and economic climate, Costa Rica is a safe place to visit.
Costa Rica is known for its eco-tourism opportunities. Visitors can hike through rainforests, surf on world-class waves, or zip-line through the jungle canopy. And with nearly a quarter of the country protected as national parks or reserves, there are plenty of opportunities to explore Costa Rica's natural beauty.
6. Iceland
If you're looking for a breathtaking country that's still relatively unknown to tourists, Iceland should be at the top of your list. With its unique landscape of glaciers, volcanoes, hot springs, and   But hurry – with more and more people discovering this hidden gem every year, it won't be long before Iceland is overrun with tourists! So add it to your bucket list now and enjoy its beauty while it lasts.
7. Turkey
Turkey is a country with a rich culture and history. The country is home to some of the world's most famous archaeological sites, including the ruins of Ephesus and Troy. Turkey is also home to many beautiful beaches, mountains, and lakes.
With its rich culture and history, scenic beauty, and friendly people, it's no wonder that Turkey is one of the world's most popular tourist destinations. But as tourism continues to grow, so does the risk of overcrowding. If you want to experience everything that Turkey has to offer without the crowds, now is the time to visit!
You May Also Like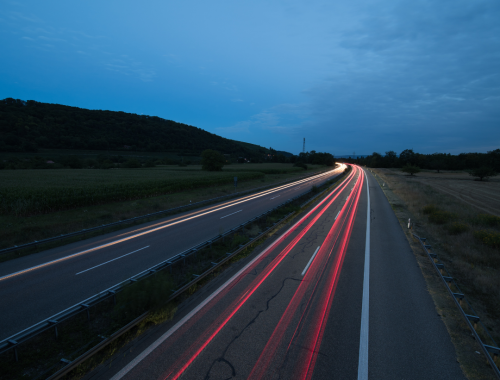 23 September 2022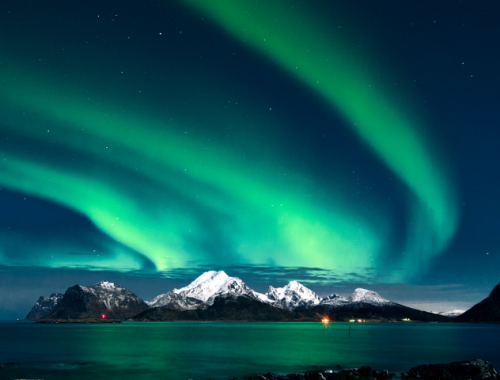 26 December 2021